C21st Art Worker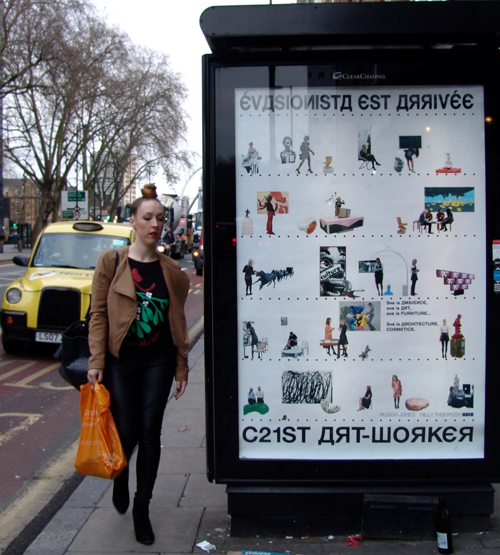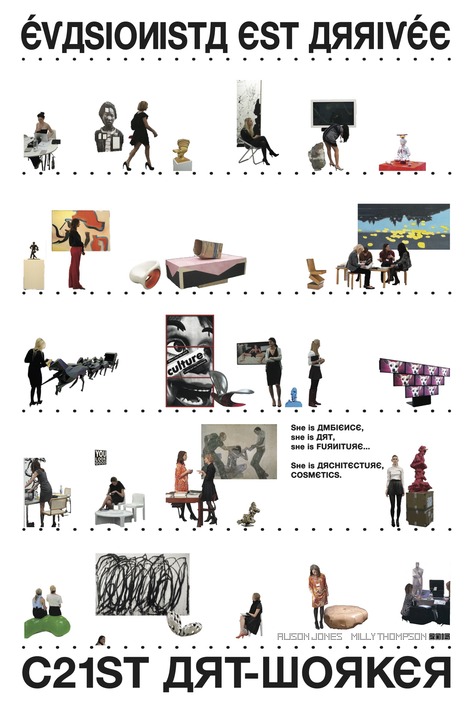 C21ST ART-WORKER is a photomontage Clear Channel adboard poster for display on outdoor advertising hoardings. The poster considers gendered labour set against the backdrop of the C21st Art World.
Alison Jones and Milly Thompson are engaged in a long-standing discussion and project looking at Neo-liberalism, Art, Feminism, Showing Off, Being HOT, and so on, that erupts every now and again for an altered re-iteration and re-thinking.
As LGP's artists in residence for September 2013 Alison Jones and Milly Thompson produced a 'poster' which was displayed on a Coventry city centre Clear Channel adboard from 28 September to 20 October, a new version was produced for Deptford X 2015 which will be displayed at Creek Rd, London SE8 3BT, 24 September to 4th October.
A stack of mass-produced A3 riso prints, in navy, was available as a free carry-out from LGP in association with the exhibition 'Stolen planks from under the bourgeois phalanx'